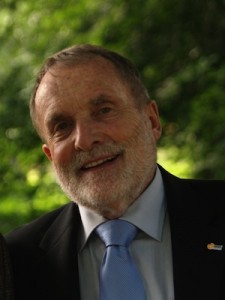 Our most sincere condolences go out to the family, friends, and colleagues of Dr. Hans Werner Meuer, who passed away yesterday. Among his many accomplishments, Dr. Meuer started the TOP500 initiative and co-founded the International Supercomputing Conference (ISC), serving every year as Conference General Chair.
He was quoted recently about the upcoming Student Cluster Challenge at ISC'14:
"The HPCAC-ISC Student Cluster Competition is an opportunity to showcase the world's brightest computer science students' expertise in a friendly, yet spirited competition. We are very pleased to host 11 compelling university teams around the world to compete," said Dr. Hans Werner Meuer, ISC General Chair. "We look forward to this very engaging competition at next year's ISC'14 and wish all the teams good luck."
Dr. Meuer will be greatly missed.
Posted In: Latest News, Tips, Tricks & History
Tagged: Student Cluster Competition, ISC, ISC 2014, Meuer, TOP500